Show Date: April 15th, 2020
Listen to podcast at:
Don Rackler
President and CEO
Jon Wayne Service Company
San Antonio, Texas
Don Rackler, President and CEO, Jon Wayne Service Company of San Antonio, is shown here in front of his Alma Mater, Harlandale High School. Don was inducted into the Harlandale High School Hall of Fame in 2017. The link attached to his picture above is to his Hall of Fame Awards Ceremony.
Don is a board member of the TexStar National Bank and the Better Business Bureau of Central Texas
Mr. Rackler is a former board member of:
Boysville
Air Conditioning Contractors Association
La Vernia Historical Society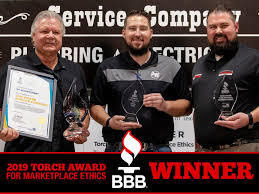 Jon Wayne Service Company Awards and Accolades
2 time winner of the BBB torch award for business ethics Texas.
1 time winner of the BBB Torch award for business ethics National.
A+ Rating with the BBB.
5 time winner of the Bryant Air Conditioning Medal of Excellence …1 of 7 nationally
2012 Bryant's National Dealer of The Year
Largest Air Conditioning Contractor is the San Antonio Area, top 5 in Texas and top 25 in the Nation based on Number of employees, service trucks, and total revenue!
Top Places to Work Award by the Express and News for the last 8 years!
Best Contractor to Work For By Air Conditioning News 2012,2013,2015, 2017
Operation Christmas Comfort where we donate new AC , Electrical and Plumbing to our Veteran's in need!
The Jon Wayne Service Company hosts a Veteran's BBQ Cook-off and awards ceremony at Don Rackler's Ranch in La Vernia for the last five years the company buses in the veterans from the local nursing homes to honor them and serve them the best Texas BBQ live music and cold beer! The shindig hosted and honored over 500 Veterans last year on Veteran's day.
Here's the Jon Wayne Service Area